First Concepts Consultants, Inc.
Strategy + Implementation = Results
First Concepts has improved leadership, raised growth rates, increased quality and service, developed new strategies, created winning cultures, aligned people and strategies, and improved sales and profits for firms in 36 industries.
Great implementation and execution are all about aligning your strategy, structure and people. That involves a lot of moving parts all working together such as effective leadership, teamwork, employee engagement , employee retention and a culture to harness the full potential of your people. For strategy to deliver the results you want, you need a people strategy to support it.
First Concepts uses a toolbox filled with analytical, systems, and creative thinking to solve your most challenging problems.
Don Shapiro
President &  Founder, First Concepts Consultants, Inc.

"Don Shapiro is the guy that asked the questions no one else ever asked"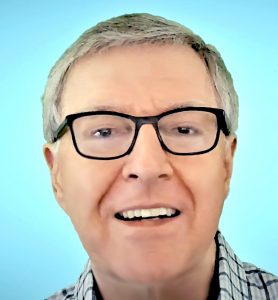 Don loves to discover the unknown and make a difference in our lives and the organizations we work for. The answers he found boosted results like faster growth, better leaders, successful change efforts, cultures that boost performance, more effective teams, and better alignment between people and strategy.
He has been involved in leadership and creating change since high school. Don is a co-author of The Character-Based Leader: Instigating a Leadership Revolution One Person at a Time and is now writing the book Voluntary Influence: One Definition of Leadership to Replace Them All. As a management consultant, Don's worked with companies and their management teams in 36 industries.
As the founder and President of First Concepts Consultants, Inc. Don has helped organizations solve tough problems, develop great leaders, build winning cultures, boost growth, align structure with strategy, and improve governance. Don is a former C-Suite executive and a graduate of the UCLA Anderson School of Management.
Don has inspired hundreds of groups with his speeches and workshops that share his original discoveries on leadership, influence, collaboration, communications, customer value and strategic alignment. His high energy, fun and interactive programs create a memorable and motivational learning experience on the following topics:
Leadership Means Voluntary Influence
Love Change, Lead Change, Harness Change
Build a Bridge of Understanding – Better Communications and Emotional Intelligence
One Plus One Equals Three: 7 Keys to Successful Teamwork and Collaboration
Find The Stealth Value and Grow Your Sales
More Information
Learn about Don Shapiro's energetic, fun and interactive speeches, workshops and training on leadership, improving cultures, communications, sales, customer value and dealing with change
Read Don's leadership story that started at Hollywood High and continues to this day
Consulting Is a Calling, Not a Career Choice
Problem solving experiences from Don's early career that lead him to become a consultant