First Concepts Consultants, Inc.
Strategy + Implementation = Results
First Concepts has raised growth rates, improved quality and service, developed new strategies, boosted salespeople's performance, and increased profits for clients in 33 industries. The firm combines the best strategy, marketing and selling approaches with how firms implement them so they produce results.
Great implementation and execution is all about aligning your strategy, structure and people. That involves a lot of moving parts all working together such as effective leadership, employee engagement , employee retention and a culture that harness the full potential of your people.
First Concepts uses a toolbox filled with analytical, systems, and creative thinking to solve the most challenging problems. Don Shapiro, founder of First Concepts, has often been called the guy who asked the questions no one else ever asked.
Don Shapiro
President &  Founder, First Concepts Consultants, Inc.

"Don Shapiro is the guy that asked the questions no one else ever asked"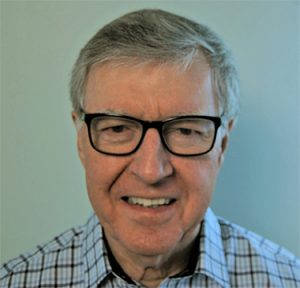 Back in high school Don conducted leadership workshops for Los Angeles City high school student body presidents. While he couldn't get elected after trying three times, the principal of Hollywood High saw something in him and created opportunities where he could develop as a leader. Don's senior graduating class saw it differently and voted him class optimist!
Out of college, Don joined a management training program with Lawry's Restaurants and Foods famous for Lawry's The Prime Rib. Their 94 years of success at delivering extraordinary service and quality is due to their focus on leadership and a culture that engaged and respected their employees. Some truly great leaders at Lawry's mentored Don on his way to becoming a general manager.
This inspired Don to learn why some people motivate and engage their employees better than others. So he continued to learn more about what type of leaders produce the best results and how to become one of those leaders. In 2012, Don co-wrote The Character-Based Leader to capture what he discovered.
Along the way, Don became a sales rep, sales manager and CMO and had over 2000 sales reps call on him. He also wondered why some people said yes while others said no which lead to his discovery about how customers figure out their perceptions of value and use it to decide what they buy.
As a consultant, Don has worked with executives, managers, salespeople and support staff in 33 industries to help their companies profitably grow and better serve their markets and customers. Don focuses on how to implement strategy by aligning a firms strategy, structure and people.
Don has inspired hundreds of groups as a professional speaker and trainer sharing his original discoveries on leadership, influence, customer value, sales, and alignment. His high energy, fun and interactive speeches create a memorable and motivational learning experience on the following topics:
More Information
Learn about Don Shapiro's energetic, fun and interactive speeches, workshops and training on leadership, improving cultures, communications, sales, customer value and dealing with change
Read Don's leadership story that started at Hollywood High and continues to this day
Consulting Is a Calling, Not a Career Choice
Problem solving experiences from Don's early career that lead him to become a consultant